What is mediation?
Mediation is a means of resolving disputes by negotiation and conciliation. It seeks to bring the parties to resolution through discussion and understanding, and in this way is different to more the formal court process.
The appointed mediator is a person neutral to the dispute, not known to either party and fully trained in reconciliation and dispute resolution. This means from the outset the focus is on how best to resolve the issue for both parties.
The mediator is impartial and a trained listener and will hear what the parties say, and through discussion identify pathways to resolve the issue.
Most people find the mediation process less stressful and costly than conventional court proceedings. The Court of Protection recognises the benefits of mediation and promotes mediation as a suitable alternative to full court proceedings. To this end, the Court of Protection will encourage both parties in a dispute to consider and engage in mediation wherever possible, and will sometimes put a case on hold to enable the parties to pursue alternative dispute resolution.
The litigation process can bring family members into conflict causing long term harm to their relationships. By selecting mediation, family members and those assisting them such as social workers and local authorities, are taking steps to preserve those relationships for the future.
What sort of problems can mediation resolve?
The nature of the disputes which come before the Court of Protection are sensitive, often quality of life issues, deciding where a family member should live, whether they should have particular medical treatment, the capacity to make a will, all of which are emotive issues for family members trying to decide what is in the best interests of their loved one.  The issues can be resolved by mediation, in fact all issues which touch on the life of a mentally incapacity person can be the subject of mediation.
Examples of cases which have been mediated:-
A dispute within a family as to who should be appointed deputy to look after the financial affairs of a family member who lost capacity.

Parties objecting to the terms of a statutory will.
Challenge to a Lasting Power of Attorney.

An elderly person with no near relatives who lost capacity and went into residential care; issues arose over the management of his remaining assets, in particular a house.

A Best interests decision where a person without capacity should reside when family members held different views on where the person should reside.

How to dispose of a person's business after they lost capacity and could no longer operate the business.
How does mediation work?
The procedure is less formal, and outside the court process. This means information given in the privacy of the mediation process cannot be used later in the court process. This enables parties to speak freely, to be more transparent which aids dispute resolution.  The mediator manages the process in terms of all the arrangements necessary to initiate the mediation, engage the parties,  facilitates the necessary sessions and to bring the matter, where ever possible, to a conclusion.
Mediation is a tried and tested means of dispute resolution. Statistically a large proportion of cases are resolved by mediation but should it not be possible to resolve all aspects of the problem, the issues can be narrowed down so that the court is left to decide fewer issues and at less cost.
The benefits of mediation are clear:
Mediation is cheaper and easier. Court proceedings often involve a detailed, lengthy process utilising solicitors and barristers. Evidence has to be prepared and which witnesses may well be other family members. It is an adversarial process, mediation is the opposite it is a process of negotiation and conciliation.
Court of Protection disputes often involve family members who have a long term relationship to protect, in common with the professionals involved such as social workers, who have to work with family after the dispute is resolved. Court proceedings can irrevocably damage those relationships making the future position difficult for all concerned.
For statutory authorities, such as local authorities, there are clear financial benefits which is significant given limited budgets. More importantly, mediation signals a clear intention to work together to solve issues and avoid conflict.

For responsible authorities it is important to actively consider as the court directs, mediation as an alternative. 
 
Mediation for Professionals
Local Authorities, care and social workers are frequently caught up in best interest decisions and many are resolved within Best Interest meetings. However, some situations are more complex and intractable and cannot be easily resolved.  Previously such disputes would be resolved by The Court of Protection; now mediation is an alternative choice for dispute resolution and encouraged by the Court.
Many contested best interest decisions will involve vulnerable, elderly clients for whom the lengthy wait to get to court exacerbates the problem and family tensions. The court process is inevitable slow and cases can take up to 12 months get to a formal judgement after a full hearing. This time scale may cause all sorts of problems for family members and quality of life issues for the vulnerable person. By contrast, a mediation maybe resolved within a few weeks.
Jenny Roberts accredited Court of Protection mediator 
Jenny is a Senior Associate Solicitor and a fully accredited mediator by CEDR (Centre for Effective Dispute Resolution)  CEDR is one of the most widely recognised internal standards of accreditation so you may assured of Jenny's professional standing and expertise as a mediator.
Jenny has many years' experience in all aspects of mental capacity work, such as statutory wills, contested issues and welfare applications. Having trained as a mediator with a back ground in mental capacity, Jenny is uniquely placed to mediate Court of Protection issues.
Through her work with vulnerable clients and deputyships, Jenny has the experience to understand the problems which face families and local authorities in managing these issues and Jenny has chosen to train as a mediator to help with disputes. Jenny is involved in Dementia Action Alliance and is a Dementia Champion. She regularly gives talks to groups effected by Dementia and is committed to helping vulnerable clients.
Contact Jenny  for more information about the potential of mediation, She can talk to you about how mediation would work for you, your family and/or  client and provide full details as to the process, timescale and costs involved.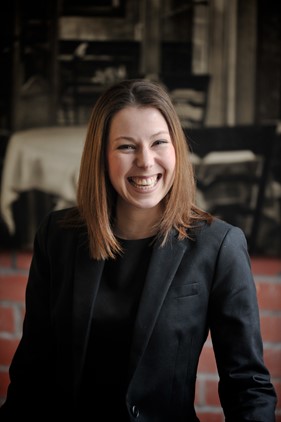 Jenny.Roberts@hughjonessolicitors.co.uk
0161 871 3690
2, The Malt House,
Deva City Office Park,
Trinity Way,
Manchester,
M3 7BD