25 July 2022
Financial abuse is one of the most common safeguarding challenges faced by social services. It has the power to devastate society's most vulnerable and situations surrounding the issue can be extremely complex.
In January 2022, the Office of the Public Guardian updated its Safeguarding policy – bringing the subject into the spotlight and shining a light on dangers of financial abuse. Here, we explore how to spot the signs and what to do if you fear someone you know is being abused in this way.
What exactly is financial abuse?
Financial abuse takes many forms. As well as the obvious theft and fraud, it also includes being put under pressure in relation to money, misuse of benefits and direct payments, or not purchasing items for the protected party in a bid to preserve assets.
Who are most at risk of being affected by financial abuse?
There are several key risk factors that increase the likelihood of someone becoming a victim of this type of abuse. Unsurprisingly, risk increases with age and elderly people make up a significant proportion of victims within the UK. Individuals lacking mental capacity such as dementia sufferers, those with severe learning difficulties, brain injuries and mental health illnesses are also among those most likely to be affected.
Sadly, the abuse tends to be at the hands of those closest to the victims, such as relatives, carers or Lasting Power of Attorneys or deputies, which is why it can be so difficult to unravel.
OPG Safeguarding policy provides a risk factor check list to consider:
records of the client being abused before, or records of suspected abuse
other members of the client's family being abused
family tensions and conflicts
a client or donor being over 75 and female
organic brain injury (lower mental function due to illness)
cognitive impairment (someone having trouble with memory, thinking skills or making decisions)
physical, mental or emotional dysfunction, especially depression, recently losing a partner, not having friends or a social network, living alone, or not having contact with their children.
How many people in the UK are affected by financial abuse?
Nearly two out of five UK adults (39%) – approximately 20m people[1] – have experienced economically abusive behaviour in a current or former relationship, according to 2020 report launched by The Co-operative Bank and Refuge, the UK's largest national domestic abuse charity. Despite this, only 16 per cent of people describe, or recognise, their experiences as abuse.
This demonstrates how important it is for those on the front line of dealing with the vulnerable to constantly monitor for warning signs.
What are the signs to look out for?
Financial abuse can be subtle and is frequently hard to detect. Instinct often plays a huge part in uncovering a case, but there are some possible indicators to look closely for, such as:
a change in living conditions
selling possessions
being unable to pay bills, or an unexplained lack of money
money being taken out of an account without a reason
financial documents being lost without a reason
someone being cut off from family, friends or their social network
the carer having more money to spend on things like clothes, travel or accommodation
sudden changes to a bank account or how someone uses it
new, recent authorised signers on a client or donor's account card
money being taken without permission from the adult at risk's ATM card
changes in how the ATM card is being used (such as more frequently or from different locations)
sudden or unexpected changes to someone's will or other financial documents.
If any of these sound familiar and you suspect financial abuse, then you should report the case to the police and, if it is a deputy or attorney that is suspected of financial abuse, the Office of the Public Guardian (OPG).
What steps would the OPG take when presented with concerns?
This is set out in detail in the newly updated OPG Safeguarding Policy. The OPG protects people in England and Wales who may not have the mental capacity to make certain decisions for themselves about their health and finance – it has a statutory duty to protect people who lack capacity from abuse and who may be considered as an 'adults (or children) at risk' which is the new term adopted by the updated Safeguarding Policy published by the OPG on 11 January 2022 and replaces the term 'vulnerable adult'.
Upon receiving a report, the OPG will investigate concerns and has the power to obtain bank statements for the protected party. If further steps are required, and if relevant, the OPG will then apply to the Court for suspension, discharge or replacement of the deputy/deputies and/or suspension or removal of any existing Enduring or Lasting Power of Attorney. In many of these cases the Court will appoint a professional deputy chosen by the OPG, known as a panel deputy, to replace the previous deputy or attorney.
When does the Court of Protection become involved?
The Court of Protection is a specialist court for all issues relating to people who lack capacity to make specific decisions. The Court appoints deputies to make decisions in the best interests of those individuals.
If financial abuse is reported and action is considered necessary, the court may consider that the appointment of a professional deputy is needed to offer financial oversight and protection and to investigate the alleged abuse so action can be taken where appropriate against the abuser to recover funds.
One type of deputyship is Property and Financial Affairs, which relates to managing areas such as paying someone's bills or organising their pension.
Both the role of the court and the role of appointed deputies are very important in addressing abuse and safeguarding the vulnerable, offering protection and seeking to recover funds where possible.
[1] https://www.refuge.org.uk/wp-content/uploads/2020/10/Know-Economic-Abuse-Report-2020.pdf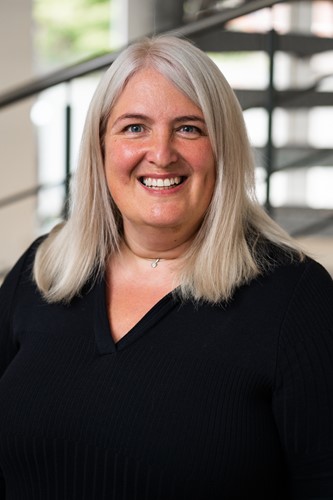 Kirsty Nickson, Associate Solicitor in our Court of Protection team - contact Kirsty by email or telephone - 0161 871 743