Senior Associate Tania McGrory talks about the refund of care home fees
27 March 2019
Care home fees are expensive and in addition to the weekly charge other costs can be added to the bill.  When your main concern is to ensure that you (or your loved one) can move into the care home of your choice and you are presented with their standard contract, at what can be a difficult and upsetting time, you may well just accept the terms because these are the organisation's terms, even if they seem unfair to you. 
The Competition and Markets Authority ("CMA") published an extensive (over 220 pages) review of residential care homes towards the end of 2017 and amongst their findings they raised concerns that homes were not being clear enough about prices, including upfront 'administration fees'.
It seems that some homes have been charging an "administration fee" of thousands of pounds.   This fee was a compulsory one off payment which, in some cases had to be paid before a place could be secured at the home, often with little explanation of what service the prospective resident would get for this money.
Following this report the CMA contacted various care home providers, notably Sunrise Senior Living Limited and Care UK, one of the UK's largest providers, asking them to repay such administration fees. 
Sunrise agreed to repay residents who had paid such fees since 1st October 2015 and had left, or died, within two years of moving in, they also agreed to  no longer charge these upfront fees.   The average individual payment by Sunrise is £3,000 and the total paid or to be paid will exceed £2m.   Sunrise have contacted or are in the process of contacting people who they think are affected by this decision,  if you think this applies to you and you have not heard from them yet you should contact Sunrise directly.  No repayments have been offered to residents who paid the charge before 1st October 2015 or did not move out or die within 2 years.
Sunrise voluntarily agreed to make the payments which means that there is no legal decision that the charges are unlawful and so repayment cannot be enforced against other care home providers.
Senior Associate Tania McGrory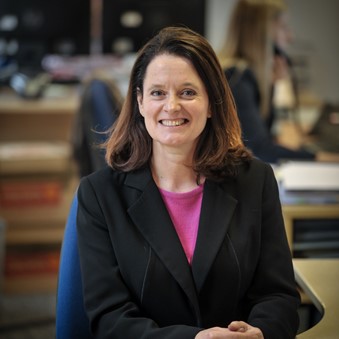 The CMA asked Care UK to refund over 1,600 residents who were charged such an administration fee, some of them as much as £3,000 with the threat of legal action if they did not.  The CMA argued that Care UK were breaking consumer protection law as the residents did not appear to receive any services or products in return for this non-refundable payment, it also believed that the description of the charge and what it was for was misleading and that residents were told about it too late in the admission process.
Following the intervention, Care UK has agreed to stop charging the fee but has not agreed to refund any residents and so the CMA has now issued legal proceedings against Care UK.  Although Care UK's refusal to refund is frustrating, the fact that  proceedings have begun means that there could eventually be a legal decision that such charges are unlawful and this decision will apply to all care home providers.
If you, or someone you are helping are about to move into a care home and you are asked to pay an 'administration charge' you should ask exactly what services will be provided for this charge and refer the care home to the CMA's report and the ongoing legal action.
If you think that you or your loved one (or their estate if they have sadly died) has paid an administration charge in the past and may be due a refund you should contact the care home provider immediately or we would be very happy to help you with this.