14 September 2021
When someone dies, depending on what they owned, the executor named in a will or an entitled family member may have to apply for a Grant of Probate or Letters of Administration. This is a sealed document from the Court confirming that the people named are the people who are entitled to deal with the estate.
Banks, building societies, estate agents, stockbrokers and the Land Registry will need to see the Grant in order to satisfy themselves that they are dealing with the correct people after someone has died. Because of this, most estates will need a Grant before they can be administered and wound up.
The process to obtain the Grant used to be relatively simple, involving a 2-3 week wait for the local Probate Registry to issue. Unfortunately, it is now typically taking between eight and ten weeks following submission of most applications. In extreme cases, delays of twenty weeks or even more are not unheard of. So, what has gone wrong?
Problems first started in 2019, when the Government embarked on a £1bn project to overhaul the courts – most of the local Probate Registries in the country were closed and a new Central Probate Registry was opened.
The new Central Probate Registry was underfunded and understaffed. Those staff who were taken on were not adequately trained. Then, in March 2020, the Covid-19 pandemic arrived, resulting in a sudden increase in deaths across the country. This overwhelmed a service that was already struggling to cope. Shortly afterwards, anyone wanting to apply for a grant was forced to use an online application form which most probate practitioners agree does not work nearly as well as it should.
Lost applications and Wills applications not being updated or scanned onto the Probate Registry's system correctly have sadly all been common occurrences over the last eighteen months.
Contacting the Probate Registry to obtain an update on the progress of an application is a nightmare for both professionals and members of the public alike. Callers are often kept on hold for around forty minutes before getting to speak to someone. Often, the information given about the status of an application is incorrect.
As professionals, we are unable to expedite the issue of Grants. The legal profession has been putting pressure on the Probate Registry to improve the services provided to all, particularly in light of the expected probate fee hike.
Where we act for clients, we will endeavour to do all we can to ensure that applications for the Grant of Probate or Letters of Administration are submitted in a timely and accurate fashion, anticipating questions which may be raised by the Probate Registry to ensure that the application process is as swift as possible.
If you are experiencing difficulty with a probate application, or if you would like some advice about the administration of an estate, please do not hesitate to contact our expert team today. Although we cannot make the Probate Registry issue the Grant faster, we can help to minimise additional delays which may otherwise be incurred.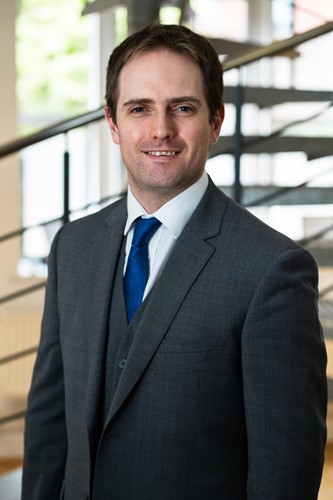 Paul Baker, Private Client team - contact Paul by email or telephone - 0161 819 7429